Tour Our Center
Enjoy the virtual tours of our center and know you are welcome to visit anytime for a personal tour to meet our inspiring team of providers, nurses, therapists, staff and even our residents.
Certified Alzheimer's Dementia Unit/Memory Care Unit
Outdoor Living Areas
Back Porch
Ample patio seating encourages quality social time with other patients while enjoying the fresh air and seasonal foliage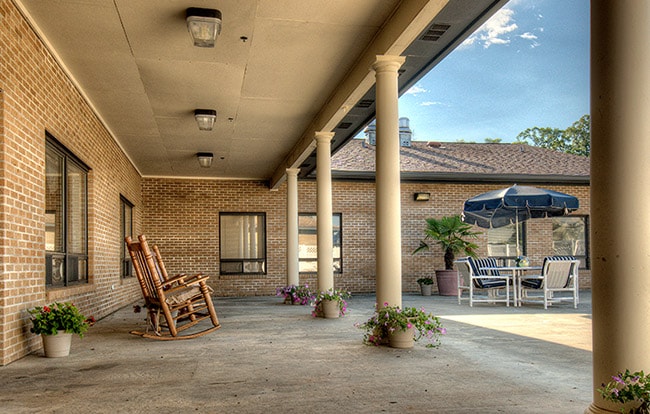 Enhancing Wellness with Rehab – PT, OT, and ST
Therapy Unit
We offer the ideal inpatient rehab experience with our fully equipped therapy unit. Our patients benefit from our "one on one care" with physical, occupational and speech therapy. We provide therapy in a comfortable, home-like environment.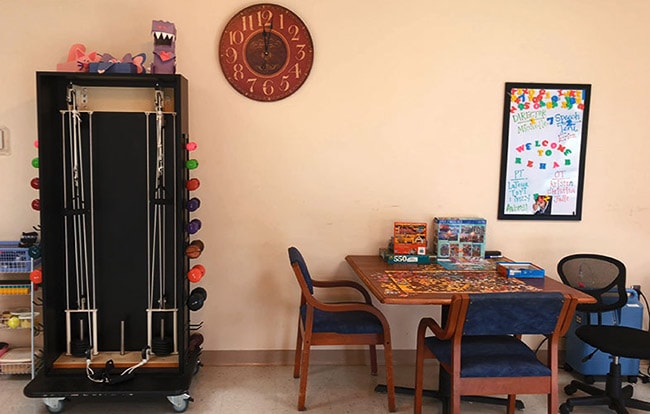 Specialized Memory Care Unit
20 Bed Secured Alzheimer's & Dementia Unit
Our certified wing for memory care residents provides a consistent environment for daily tasks including planned activities, snacks and dining, and enjoying time outdoors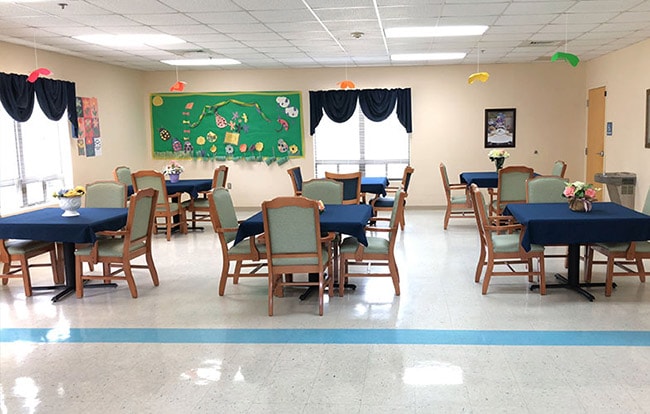 Dayroom Living Area
Activities/Recreation
Our spacious activities rec room lends itself well to planned daily events, playing games, social gatherings and parties, enjoying TV or relaxing in comfortable surroundings. We offer socialization and activities to enhance our patients emotional well being. Patients enjoy activities with our Recreational Therapist.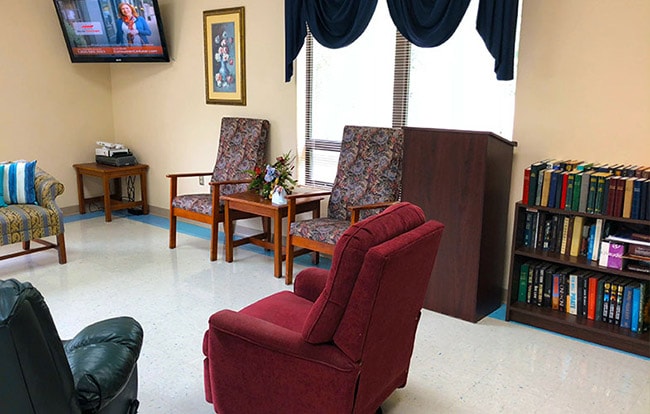 Salon
Hair Salon
Our salon and barber shop offers a pampering experience for our patients as they rehab to wellness. Appointments Monday-Friday by licensed cosmetologist on site. Salon and wait services are all inclusive.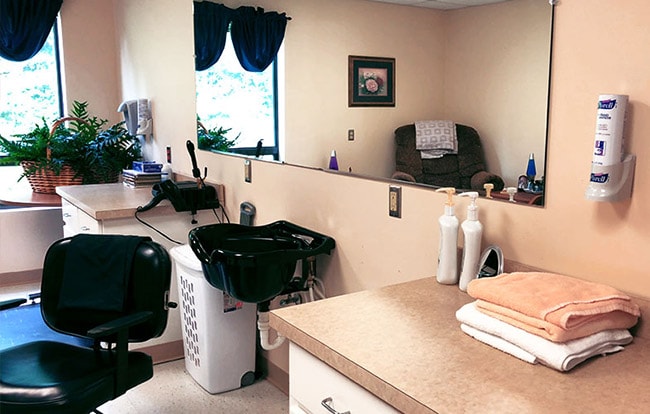 Previous
Next